Metatron lands on The Canary Islands
The newest runway video was shot on location on The Canary islands
DEMOBAZA has just released their latest runway video. Named Metatron, it was shot on location in Fuerteventura (The Canary Islands) in support of the latest Autumn-Winter 2022 womenswear and menswear collection.
The sharp angles and the more formal than usual spirit of the collection may come as no surprise to anyone, who has been closely following the recent outings of the Bulgarian brand. Remaining faithful to their futuristic, post-apocalyptic and extremely soulful aesthetics, DEMOBAZA puts a spin on its usual uniform with a play on minimalistic formal silhouette in bright red, black and beige.
The menswear and womenswear offerings follow the idea for deconstructed formal attire with a keen interest on asymmetric lines for jackets and coats in high-quality technical fabrics without the usual washed effects. The evolution of DEMOBAZA fashion DNA is evident in a parade of all-red-and-black outfits, that might evoke memories for the brand's movie collaboration and work on the costumes for Black Panther, Dune and many other projects.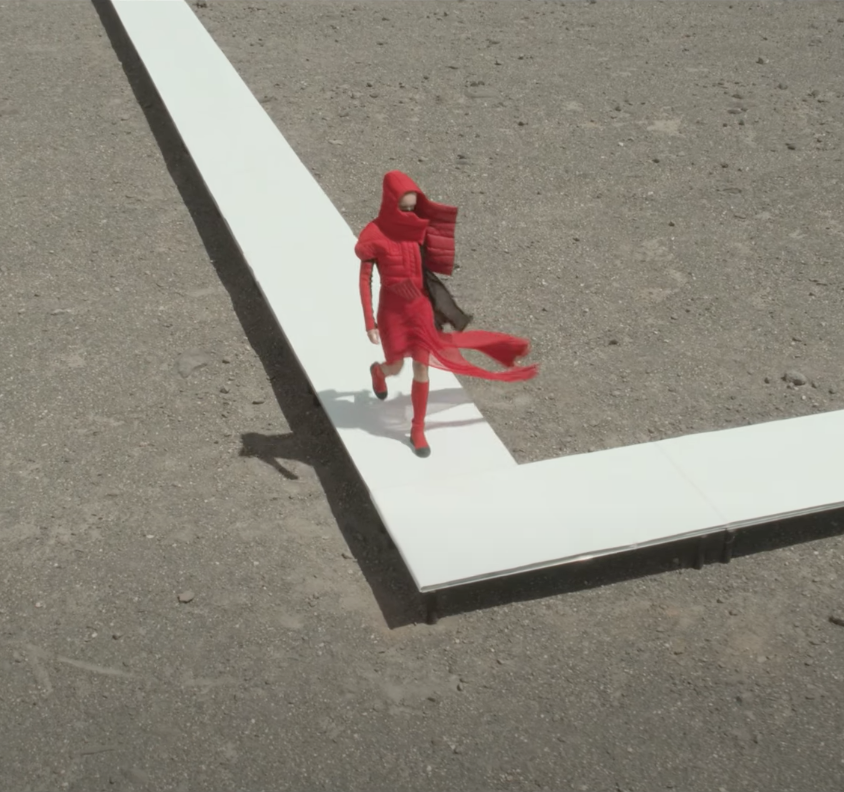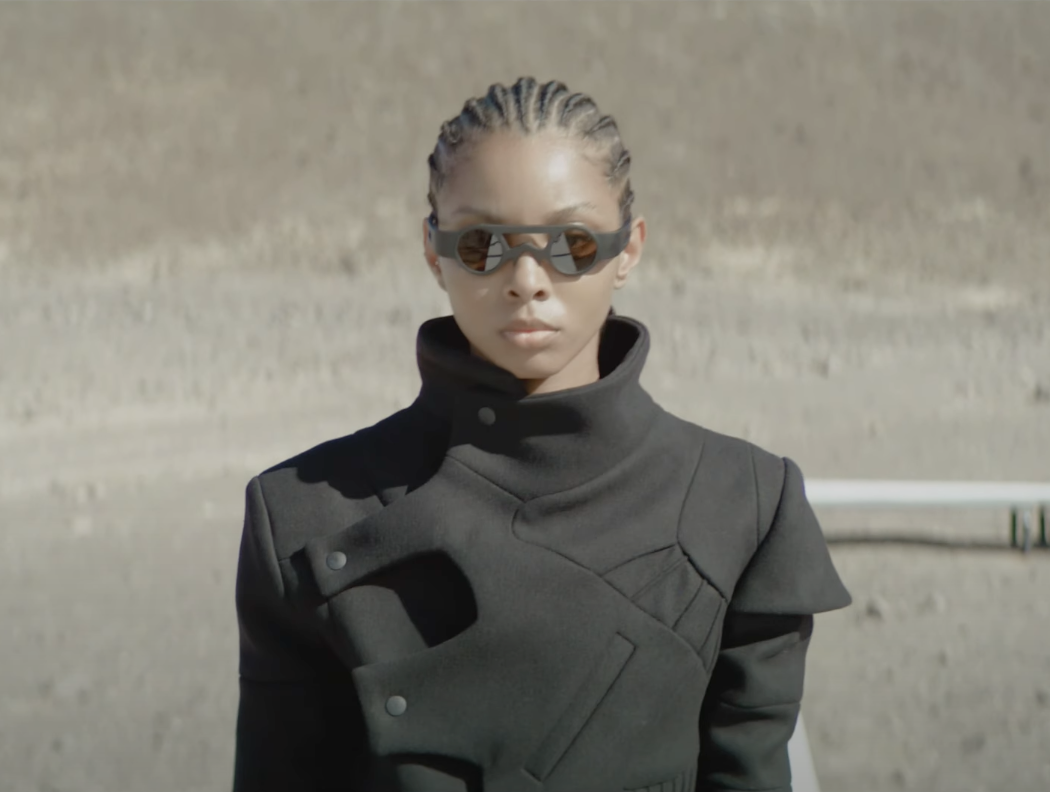 The film cred of the brand aside, the runway video of the collection is an art project on itself. Working as usual with their frequent collaborator Ruscen Vidinliev-Rushi on directing duties, Demo and Tono once again stay close to the nature and explore the contrast between border sensuality and formal silhouette and the harsh nature of one of Spain's most famous islands.
The founders of DEMOBAZA became fascinated with the location after seeing techno DJ Monika Kruse performing on the island and were quick to hop on a plane from their home base in Ibiza and do a shoot on the rocky slopes of Fuerteventura. A year later, DEMOBAZA and a local production team constructed the angular runway as a shape from above and transformed the surroundings as a sparse, desert and rocky terrain for the formal collection.
This is probably our favourite campaign shoot as of today. We had a blast working with half a dozen new models and some well-known friends from our universe. And the natural beauty of this special place is just out of this world – Mars, at least. Red gives you power, while Metatron was the name that come up independently to both of us at the same time, so we took it as a sign from above.