BLOG
Beyonce's Dancers and Les Twins Showcase Futuristic DEMOBAZA Looks at Renaissance World Tour in USA
Beyonce's highly anticipated Renaissance World Tour took an otherworldly turn as her talented dancers and the renowned Les Twins graced the stage in awe-inspiring custom-made outfits by Bulgarian fashion brand DEMOBAZA. The Minneapolis leg of the tour witnessed a mesmerizing fusion of art, dance, and fashion, as the performers donned futuristic red robo minimalistic space suits that left the audience spellbound.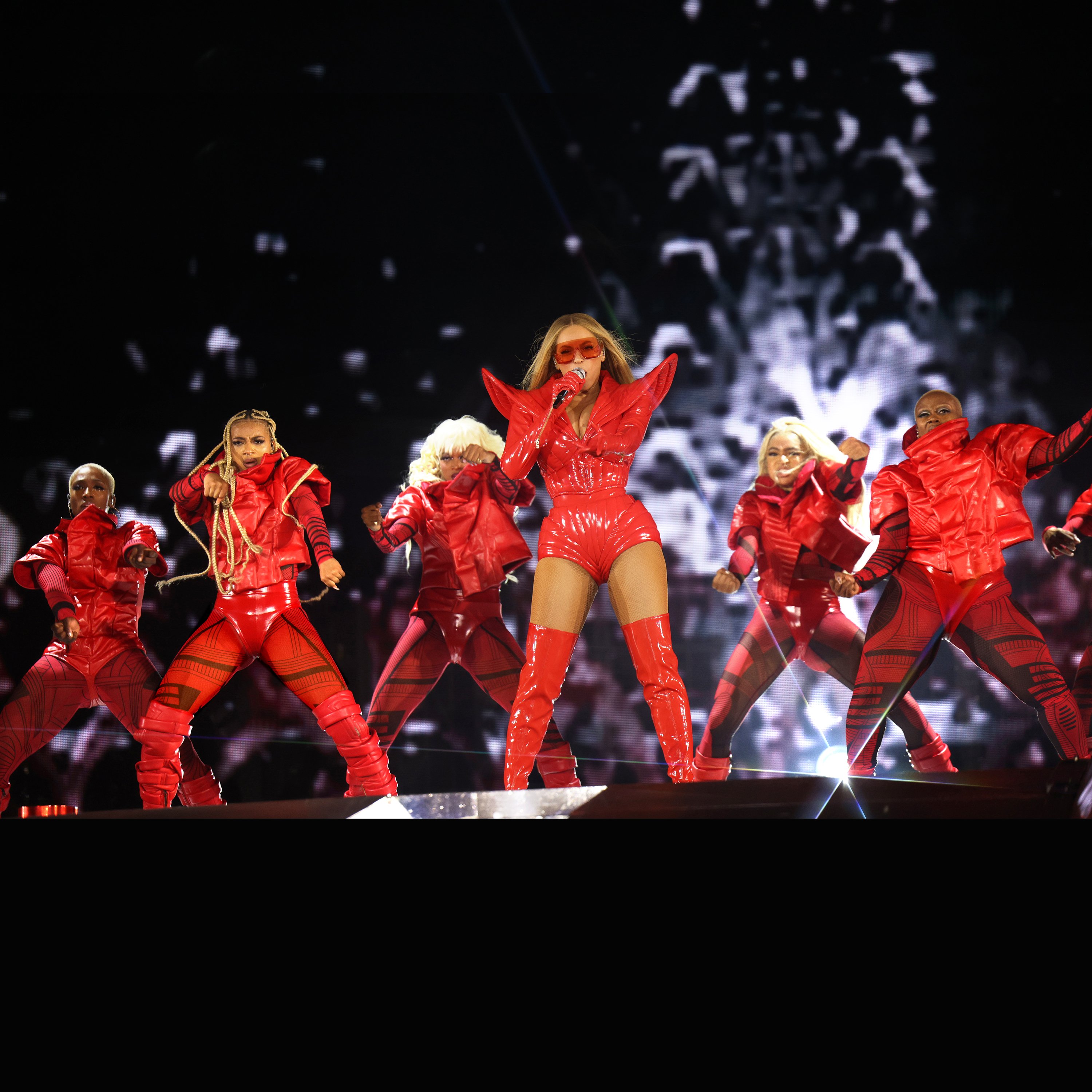 The eye-catching costumes were meticulously crafted based on the avant-garde designs of DEMOBAZA's AW22 Metatron collection, showcasing the brand's unique creative direction. With bold and forward-looking aesthetics, the outfits perfectly complemented the artistic vision of the show, elevating the entire performance to new dimensions.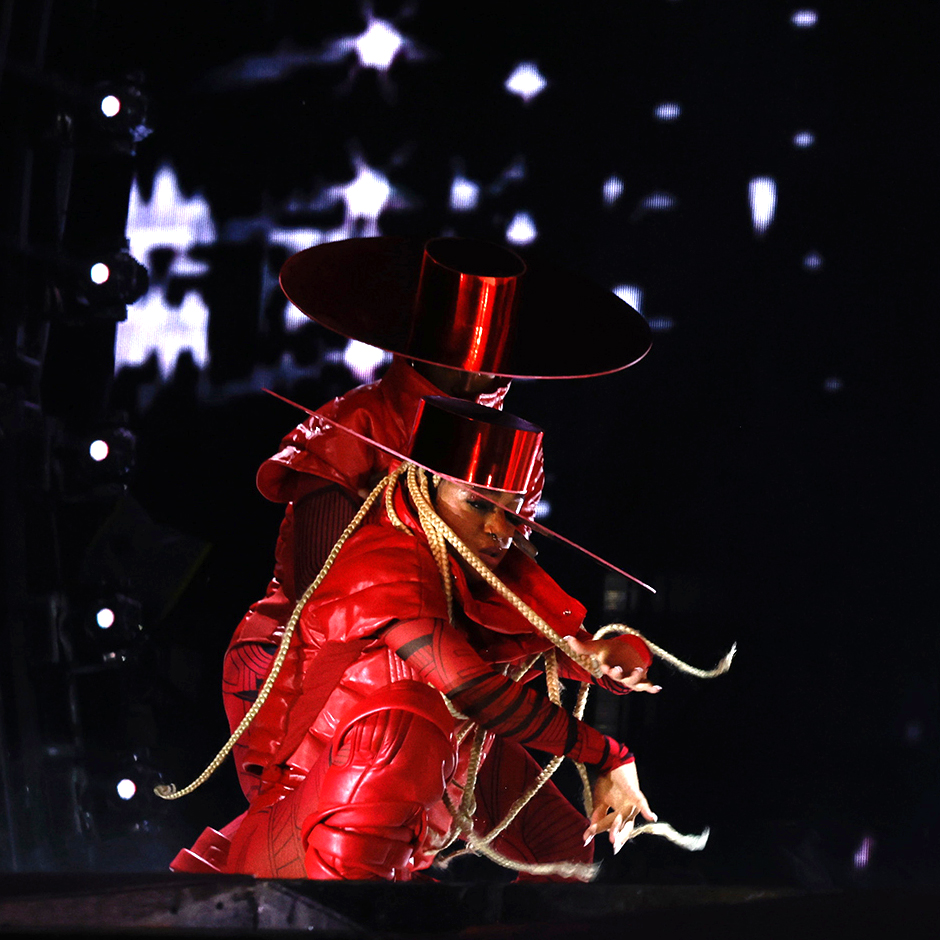 .
For this momentous occasion, Beyonce's dance team, styled by the brilliant Shiona Turini, handpicked DEMOBAZA to create these remarkable ensembles. The collaboration between the world-famous pop icon's team and the Bulgarian fashion powerhouse gave birth to an extraordinary display of sartorial innovation.
.
Adding an adorable touch to the spectacle, Beyonce's daughter, Blue Ivy Carter, joined the stage alongside everyone, looking chic in a top from DEMOBAZA's AW22 collection.
The custom looks featured striking red hues, evoking a sense of otherworldly charm that transported the audience into a realm of sci-fi fantasy. The robo minimalistic space suits embodied a seamless blend of modernity and futurism, further accentuated by unique prints on high-tech plasma fabric.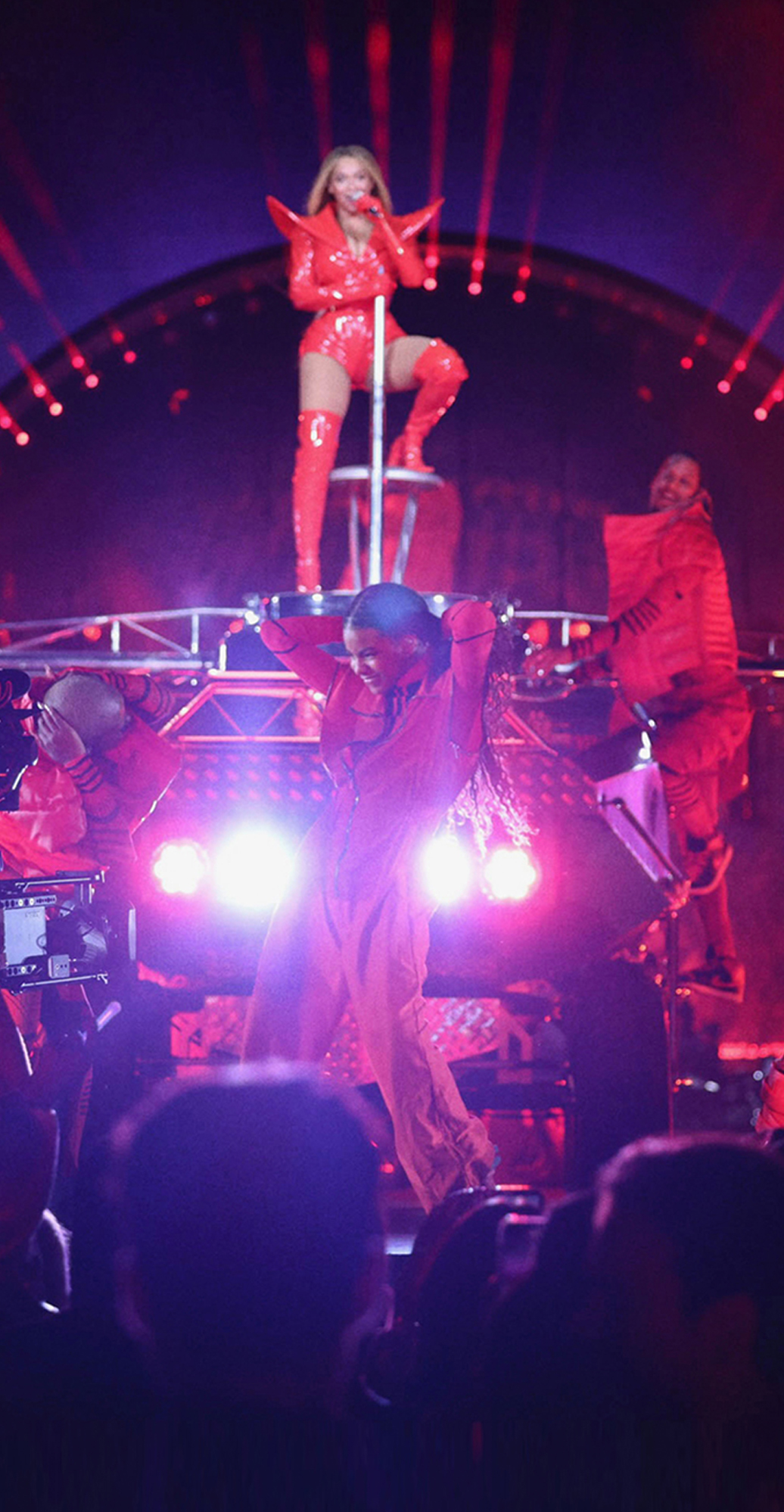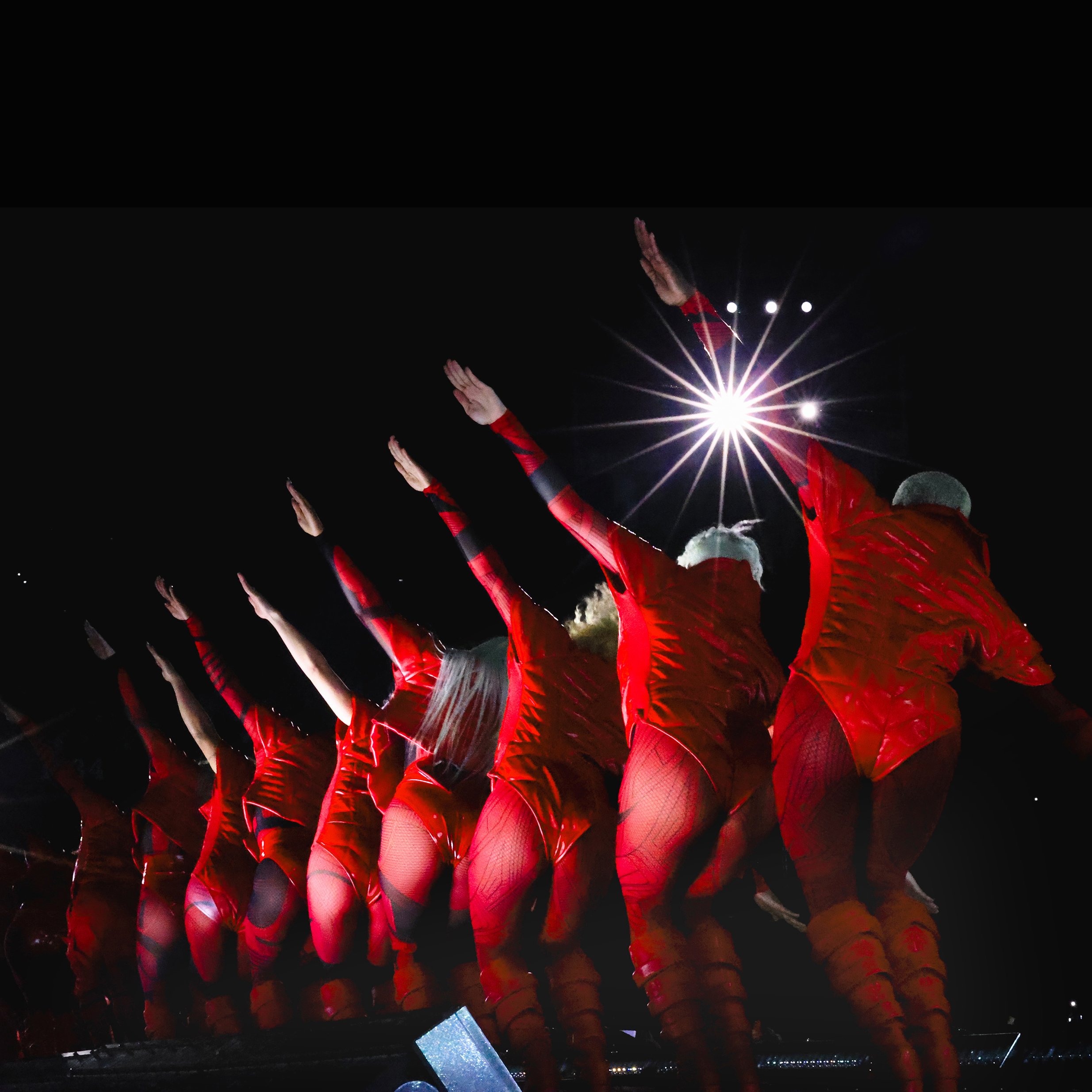 .
Les Twins, the acclaimed French dance duo, also embraced the captivating designs, showcasing their exceptional talent while adorned in the striking DEMOBAZA outfits. The synergy between music, dance, and fashion reached its zenith as the performers effortlessly moved across the stage, radiating energy and passion in every step.
.
The choice of DEMOBAZA for this grand event marks a milestone in the world of fashion, as it represents the first instance of a global pop icon selecting a Bulgarian fashion brand for their tour wardrobe. It's a testament to the brand's growing international recognition and its ability to push boundaries in the fashion industry.
As the tour continues its journey across the United States, fans eagerly anticipate the stunning displays of artistry, dance, and fashion that have become the hallmark of Beyonce's performances. With DEMOBAZA's cutting-edge designs gracing the stage, the Renaissance World Tour promises to leave an indelible mark on the world of entertainment and fashion alike.